Plaintiff Blames Invokana for Severe Kidney Damage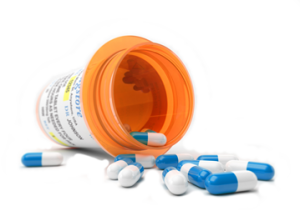 Plaintiff Gene Schurman, a resident of Illinois, claims he suffered severe kidney damage after taking the diabetes drug Invokana under the direction of his doctor. He is now suing Janssen Pharmaceuticals, Johnson & Johnson and Mitsubishi Tanabe Pharma Corporation on claims of failure to warn, product liability, design defect, fraud, negligence, misrepresentation and breach of warranties. For his personal injuries and economic losses, Schurman is demanding compensatory and punitive damages and all other legal relief as a result of the alleged harm caused by Invokana.
The complaint was filed in the U.S. District Court for the Southern District of Illinois, where the claimant is now seeking monetary damages in excess of $75,000.
Invokana lawsuit alleges drug caused kidney damage
Invokana, also known as canagliflozin, is a type of sodium-glucose cotransporter 2 (SGLT2) inhibitor, a new class of medications designed to help regulate blood glucose levels in patients with Type 2 diabetes. While the treatment has enjoyed robust sales, earning the defendants close to $278 million in the first quarter of 2015, Invokana side effects have come to the forefront in recent months.
The FDA has received a number of  reports of adverse events regarding Invokana and risks associated with SGLT2 inhibitors in general, since they were launched on the U.S. market. The claim further contends that an analysis of FDA adverse event reports clearly shows that patients who are taking Invokana are several times more likely to suffer severe kidney damage than those taking alternative diabetes drugs.
Similar to other diabetics who have suffered adverse effects and required hospitalization after taking Invokana, Schurman argues that he relied on the defendant's claims that their medication was both safe and effective, when he could have chosen an alternative form of treatment.
Invokana failed to carry relevant warnings, claims plaintiff
After beginning Invokana treatment in September 2013 to reduce his blood sugar levels, Schurman was diagnosed with severe kidney damage.
He charges with the defendants with the following actions:
Failing to conduct sufficient post-market testing of Invokana
Failing to warn patients and the medical community about the need for renal monitoring while taking the drug
Downplaying and minimizing the inherent risks of Invokana
Engaging in an aggressive marketing campaign despite knowledge of risks
Failing to provide adequate warnings about potential side effects
Disseminating information about their product that was false and misleading 
Schurman argues that as a direct and proximate result of his use of canagliflozin, he has sustained and will continue to incur medical expenses and need ongoing monitoring. In addition, the plaintiff states that he has experienced serious physical and emotional suffering which has had a devastating impact on his general quality of life.
Future of SGLT2 inhibitor litigation
SGLT2 inhibitor litigation is only just emerging, as the FDA recently cautioned about ketoacidosis risks with drugs like Invokana, Farxiga, Jardiance and others in this new class of medication. This case marks one of the first Invokana lawsuits brought against the defendants, which may soon be facing more claims regarding the safety and dangers of canagliflozin for the treatment of Type 2 diabetes.
Besides kidney damage and ketoacidosis, other adverse events associated with SGLT2 inhibitors include cardiovascular problems, stroke and coma.