Invokana Ketoacidosis Risk also Seen in Type 1 Diabetics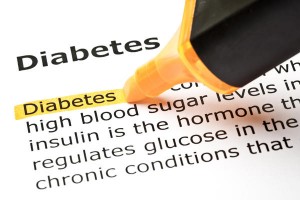 As concern over risks associated with the type 2 diabetes drug Invokana continues to rise, a new study has shown the same dangers seen with the drug in type 2 diabetes patients may also be present in those with type 1 diabetes.
Researchers have found that off-label use of this new generation of diabetes drug to treat patients with type 1 diabetes carries serious health risks.
Ketoacidosis: a dangerous condition
The study findings, which were published last month in the medical journal Diabetes Care, indicated that people with type 1 diabetes that took Invokana increased their risk of a potentially dangerous condition known as diabetic ketoacidosis or DKA. This condition is characterized by a buildup of ketones in the blood, which can lead to coma and even death if it is not treated promptly. Warnings came out earlier this year about the risk of ketoacidosis in people that took Invokana for type 2 diabetes, but this is the first study to specifically look at patients diagnosed with type 1 diabetes.
Type 2 diabetes often develops over time, making it an acquired condition that can be effectively treated and even cured with proper medication and lifestyle changes. On the other hand, people are usually born with type 1 diabetes and typically have it their entire lives.
About Invokana
Invokana belongs to the category of drugs known as SGLT2 inhibitors. These drugs lower blood sugar levels by increasing the kidneys' ability to remove sugar from the body through urine. The drug has been approved by the FDA for glycemic control in people with type 2 diabetes, although it has been prescribed off-label to treat patients with type 1 diabetes as well. In fact, Invokana manufacturer Johnson & Johnson has been trying to obtain expanded approval for the drug so they can market it to a larger customer base.
In this double-blind study, researchers followed 351 patients taking medication for type 1 diabetes for 18 weeks. Patients received 100 mg of Invokana, 300 mg of Invokana or a placebo. The scientists measured the test subjects for changes in their levels of glycated hemoglobin (HbA1c), which indicates how well diabetes is controlled. They also looked for changes in body weight and potential adverse events throughout the study.
Researchers found the drug was effective in controlling HbA1c in nearly all the patients in the study. Few of the subjects gained weight and a few actually dropped some pounds. However, the Invokana users did have a higher rate of ketone-related adverse events and the rate increased with the higher dose of the drug. Subjects taking 100 mg of Invokana had a 5.4-percent rate of adverse events, while those on the 300 mg dose had a 9.4-percent rate of similar events.
Study fuels concerns
The findings of this recent study appear to lend credence to concerns that Invokana may be potentially dangerous for some users, due to the possibility of ketoacidosis. In May 2015, the FDA issued a safety communication highlighting those concerns and warning physicians and patients to pay "close attention" to signs of ketoacidosis. Those signs might include abdominal pain, nausea and vomiting, confusion and difficulty breathing.
Some patients injured after taking SGLT2 inhibitors have begun filing Invokana lawsuits against Johnson & Johnson, claiming the company did not do enough to warn providers and patients about the potential risks associated with their drugs.