FDA Declines Approval of New Combination Diabetes Drug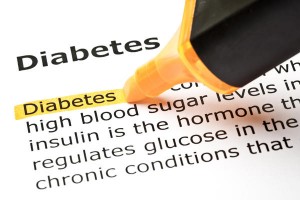 London-based AstraZeneca failed to obtain FDA approval for a proposed diabetes drug that combines two different medications, saxagliptin and dapagliflozin. In October 2015, the FDA issued a complete response letter to the pharmaceutical giant's application.
The agency requested additional clinical research on the proposed combination drug. AstraZeneca recently released statements to the media that noted the drugmaker's commitment to carrying out additional clinical trials if need be in order to gain FDA approval.
AstraZeneca had already conducted a late-stage clinical trial that studied patients who used combinations of saxagliptin, dapagliflozin, and metformin. This triple therapy approach was shown to help patients reduce blood glucose levels more effectively than adding either saxagliptin or dapagliflozin to metformin treatment.
Saxagliptin
Saxagliptin is a dipeptidyl peptidase-4 (DPP-4) inhibitor that may be prescribed to diabetic patients under the brand name Onglyza. Along with diet and exercise, saxagliptin may help patients with diabetes control blood sugar levels by triggering the pancreas to produce higher levels of insulin. Insulin is a hormone responsible for transporting glucose from the bloodstream into cells where it can be used for energy.
In August 2015, the FDA released a drug safety communication regarding saxagliptin and other DPP-4 inhibitors. The company warned that these drugs may result in significant joint pain.
Dapagliflozin
Dapagliflozin is a sodium-glucose cotransporter-2 (SGLT2) inhibitor. It works by reducing the amount of blood glucose the body can absorb and increasing the amount of glucose expelled through urination. SGLT2 inhibitors are a relatively new class of diabetes medications. They act upon a protein in the kidneys known as SGLT2. This protein triggers the body to reabsorb about 90 percent of the glucose filtered by the kidneys. By inhibiting the actions of this protein, dapagliflozin can force more glucose out of the body instead of allowing it to be reabsorbed.
Dapagliflozin was developed by AstraZeneca in partnership with Bristol-Myers Squibb and it is marketed under the brand name Farxiga. Farxiga and other SGLT2 inhibitors have recently come under fire because of the possibility of serious side effects.
In May 2015, the FDA released a drug safety communication that warned that these drugs may increase the risk of ketoacidosis. Diabetic ketoacidosis is a dangerous condition that is characterized by abnormally high levels of ketones, or blood acids. If left untreated, diabetic ketoacidosis may lead to additional complications such as hypoglycemia (low blood sugar), hypokalemia (low potassium), and swelling of the brain (cerebral edema). It can also lead to loss of consciousness and death.
In addition to diabetic ketoacidosis, there are other significant safety concerns regarding SGLT2 inhibitors. Initially, the FDA declined to approve the drug because of concerns that it might increase the risk of bladder cancer. Although Farxiga was finally approved by the FDA in 2014, the possibility of its association to the development of bladder cancer remains. Additionally, the drug is believed to accelerate the progression of bladder cancer in people who already have the disease. Other possible health risks may include kidney problems and low blood pressure.