Diabetic Ketoacidosis Prompts Invokana Lawsuit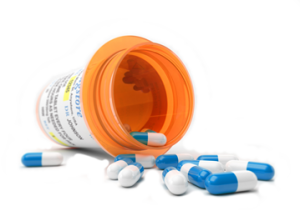 A California woman has filed a product lability lawsuit against Janssen Pharmaceuticals and Johnson & Johnson, alleging that the defendants' product, Invokana, caused serious complications. Jennifer Anzo filed the Invokana lawsuit late in October 2015 in the U.S. District Court for the Eastern District of California. She is demanding compensation in excess of $75,000 exclusive of interest and costs.
Plaintiff's use of Invokana
On February 28, 2013, Janssen Research and Development obtained approval from the FDA to market Invokana in the U.S. At an unspecified point thereafter, the plaintiff was prescribed Invokana to improve her glycemic control. She used the medication as directed by her physician and by the product labeling information. On October 30, 2013, the plaintiff was hospitalized at a California hospital. She was diagnosed with diabetic ketoacidosis and suffered from severe abdominal pain, severe dehydration, low blood pressure, tachycardia, labored breathing, nausea, and vomiting. Anzo claims that she has suffered permanent injuries as a direct result of ingesting Invokana.
Ketoacidosis is a life-threatening complication of diabetes. When the body lacks sufficient insulin, a hormone, it cannot use glucose for energy because the glucose cannot enter the body's cells from the bloodstream. Instead, the body breaks down fat to use as fuel. This results in the buildup of waste products in the body. These waste products, known as ketones, accumulate in the blood and urine. When the level of ketones becomes too high, they are toxic to the body. A toxic level of ketones is known as diabetic ketoacidosis.
Typically, diabetes patients with diabetic ketoacidosis need to be hospitalized. Treatment must be administered promptly or the patient risks additional complications. The condition may also be fatal. Some of the possible complications include kidney failure, heart attack, necrosis of bowel tissue, and cerebral edema, the latter of which refers to fluid buildup in the brain.
Invokana lawsuit allegations
Jennifer Anzo demands compensation from the defendants for her medical complications. She claims that the defendants' allegedly aggressive physician marketing campaigns and direct-to-consumer advertising campaigns lacked sufficient warning of the serious side effects of Invokana, including diabetic ketoacidosis. She charges the defendants with negligent misrepresentation and claims that had she known of the life-threatening risks, she never would have consented to take Invokana.
The Invokana lawsuit lists multiple counts against Janssen and Johnson & Johnson, including strict products liability – failure to warn. Anzo claims that the Invokana product labeling had inadequate post-marketing warnings or instructions. The plaintiff also brings counts of negligence, breach of implied warranty, breach of express warranty, negligent misrepresentation, design defect, and unjust enrichment against the defendants.
The plaintiff demands compensation for her past and future medical expenses, lost wages, loss of earning capacity, past and future mental and emotional distress, disgorgement of profits, and attorneys' fees. She also demands punitive damages from the defendants, claiming that the defendants engaged in "willful and malicious" acts that they committed with "a conscious disregard for the rights, health, and safety of Plaintiff and other Invokana users and for the primary purpose of increasing Defendants' profits…"