Kentucky Plaintiffs Blame Zofran for Newborn Death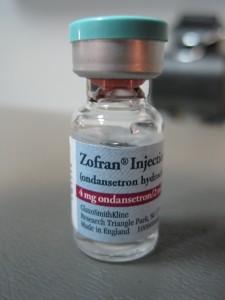 A Kentucky couple has filed a Zofran lawsuit against manufacturer GlaxoSmithKline, LLC (GSK) over the death of their son. The lawsuit also names Hospira, Inc., and Pfizer, Inc., makers of the generic form of the drug, as defendants.
The lawsuit was filed on September 30, 2015, in the United States District Court for the Eastern District of Kentucky. The complaint alleges that the couple's newborn son was injured by prenatal exposure to the medication and ultimately died as a result.
The claims they assert include negligence and wrongful death; strict liability based on design defect and failure to warn; breach of warranty; fraudulent misrepresentation and concealment; and violation of the Kentucky Consumer Protection Act.
Zofran not FDA-approved for prenatal use
Zofran is the brand name of ondansetron, a strong anti-nausea drug developed by GSK to control severe stomach upset and vomiting caused by chemotherapy. The U.S. Food and Drug Administration has only approved it for use related to cancer treatment; it has not been approved to treat morning sickness in pregnant women.
Despite lack of FDA approval, GSK has promoted the drug since 1998 for "off label" use as a treatment for pregnancy related nausea. The Kentucky complaint alleges that, without performing any testing to determine whether it was safe for use during pregnancy, GSK marketed Zofran as a "wonder drug" for pregnant women undergoing common morning sickness and even went so far as to exclude pregnant women from its clinical trials so that it would not have relevant safety data.
Zofran and birth defects
According to the Kentucky complaint, in 1992, GSK became aware that some women who took Zofran during pregnancy had children born with birth defects. By 2000, there were 32 reports and to date, there are more than 200 reports of birth defects. The most common malformation has been congenital heart defects.
In the Kentucky lawsuit, the plaintiffs allege that their son was born prematurely on April 7, 2012, at third-two weeks gestation, with multiple congenital heart defects. At eight days old, weighing 4.4 pounds, he died from cardiac failure. His mother had taken ondansetron during the first trimester and states that she would not have taken the drug if she had known the risks.
Plaintiffs filing suit against GSK regarding Zofran side effects seek damages for:
Related medical costs
Pain and suffering
Lost income and earning capacity
Emotional trauma