Confidential Resolution Reached in Las Vegas Actos Trial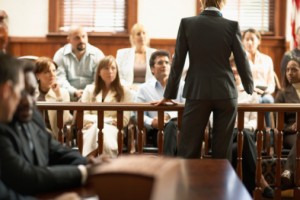 On Oct. 12, a Las Vegas jury was excused after a confidential resolution was reached in a civil trial regarding Actos, a diabetes drug. The medication is used in conjunction with diet and exercise to improve control of blood sugar in adults with type 2 diabetes mellitus.
"We use the word 'resolution' instead of 'settlement?'" District Judge Jerry Wiese II asked lawyers prior to meeting with the jury and the attorneys agreed.
The Actos lawsuit went to trial approximately eight weeks ago and involved two men — Maurice Iorio and George Decou, who were both diagnosed with bladder cancer after taking the drug. Iorio's widow, Mary, and Decou appeared in court on the day the jury was excused, but declined to comment to the Las Vegas Review-Journal on the case.
"I can't," Decou said. "I signed a confidentiality clause."
Later on, the Las Vegas resident noted, "I'm happy about it, but other than that, I can't comment."
Iorio died in November 2013 from complications of bladder cancer. The 74-year-old had previously worked as a Clark County District Court bailiff. "It's over. It's done with. I'm fine," said Mary Iorio.
Plaintiffs seek billions from Takeda
The plaintiffs' lawyers had indicated they intended to seek a $2 billion verdict against Japanese drug maker Takeda Pharmaceutical Co. Ltd. and the company's American subsidiaries.
Thousands of plaintiffs throughout the country have filed Actos bladder cancer lawsuits against Takeda. They accuse the pharmaceutical giant of knowing the drug can cause bladder cancer, but failing to inform consumers and medical professionals of the risks.
In September, Takeda announced it would pay nearly $2.4 billion into a settlement fund to resolve most of the cases, but the company has yet to admit liability. The number of patients filing lawsuits could skyrocket, as in the nine month period of January 2010 to October 2010 alone, approximately 2.3 million patients filed a prescription for a pioglitazone-containing product from outpatient retail pharmacies.
 FDA warns about bladder cancer and Actos connection
On June 15, 2011 the U.S. Food and Drug Administration issued a warning that the use of Actos (pioglitazone) for more than one year may be linked to an increase risk of developing bladder cancer. Information about the risk was added to the label of medications containing pioglitazone and patient Medication Guides were updated with these details.
The revised safety information was based on the FDA's review of data from a five-year interim analysis of an ongoing, 10-year epidemiological study. The results indicated that while there was no overall increased risk of bladder cancer with pioglitazone use, an increased risk of bladder cancer was found in patients with the longest exposure to pioglitazone, and those exposed to the highest cumulative dose of pioglitazone.
Additionally, an epidemiological study had recently been conducted in France, highlighting an increased risk of bladder cancer with pioglitazone use. Consequently, France suspended the use of pioglitazone and Germany recommended that new patients not start the drug.
The FDA recommends that healthcare professionals should avoid using pioglitazone in patients with active bladder cancer and be cautious when prescribing the drug to patients with a prior history of bladder cancer. The Agency notes that the benefits of controlling blood sugar with pioglitazone should be weighed against the unknown risks for cancer recurrence.