Zofran Lawsuit Claims Drug Caused Baby's Atrial Septal Defect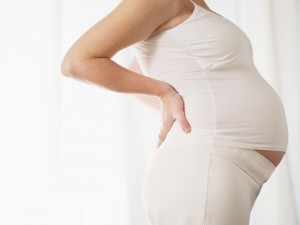 Drug maker GlaxoSmithKline (GSK) is named defendant in a Zofran lawsuit alleging the drug carries a disproportionate risk of causing congenital birth defects when taken by pregnant women.
The complaint was filed by a minor plaintiff and her parents in the United States District Court for the Northern District of Alabama, and is seeking monetary damages based on allegations that the anti-nausea medication was fraudulently marketed for an off-label purpose that posed serious risks for prenatal harm.
The plaintiffs are suing the defendants on the following counts:
Breach of Warranty
Alabama Extended Manufacturers Liability Doctrine (AEMLD)
Negligence & Wantonness
Fraudulent concealment and suppression
Fraudulent misrepresentation
Negligent and wanton misrepresentation
Plaintiffs not aware of Zofran pregnancy risks
According to the lawsuit, the plaintiff's daughter, who was born on April 5, 2014, was diagnosed with severe atrial septal defects as a direct result of being exposed to Zofran in utero. The parents contend that at the time Zofran was prescribed to the mother to help diminish symptoms of morning sickness, neither the parents or their doctor were aware of the unreasonable risk of injury that the medication presented to the developing fetus.
The Alabama mother took Zofran to combat nausea and vomiting beginning in her first trimester, and continued the therapy throughout the duration of her pregnancy. The claimants contend that GSK has not performed any studies on the safety of Zofran use in pregnant women, but had the "resources and know-how" to conduct such research to properly warn consumers about inherent risks.
To date, the little girl has endured extensive treatment for complications arising from her heart defects and she is scheduled to have open heart surgery in the fall of this year. Her condition, states the claim, has significantly hampered her development and enjoyment of a normal life.
Dangers of prenatal exposure to Zofran
The complaint argues that drug manufacturer GSK has been aware, since at least 1992, that its medication crosses human placental barriers during pregnancy in trials involving rats.
"GSK has also been aware that the animal studies of Zofran cannot reliably support an assertion that Zofran can be used safely or effectively in pregnant women," states the lawsuit.
Such vital information should have compelled GSK to add precautions and warnings to its product label, argue the parents, but the company has failed to update product information regarding birth defect risks.
Zofran belongs to a class of drugs called anti-emetics, and was first launched in the United States in 1991. Also known by its generic name, ondansetron, Zofran is a selective serotonin 5HT3 receptor antagonist that has only been approved to treat severe nausea in cancer patients undergoing radiation or chemotherapy or to prevent nausea and vomiting in post-operative patients. However, the drug has been promoted and used off-label since 1998 to help mitigate pregnancy-related nausea and vomiting.
Zofran lawsuit demands punitive damages
The lawsuit claims that by 2000, GSK had received at least 32 reports regarding Zofran-related birth defects in humans, and has logged over 200 adverse event reports to date on this catastrophic side effect.
"GSK's conduct has caused devastating, irreversible, and life-long consequences and suffering to innocent newborns and their families," asserts the complaint, which contains similar allegations to other Zofran lawsuits currently pending against the pharmaceutical giant.
In addition to actual and compensatory damages, the defendants are being sued for punitive damages for their alleged wrongful conduct and reckless disregard for public safety.