Report Highlights Diabetic Ketoacidosis Risk Factors for SGLT2 Inhibitor Patients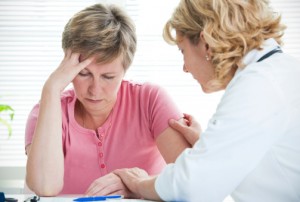 Earlier this year, the U.S. Food and Drug Administration (FDA) published a safety communication that alerts consumers about an increased risk of diabetic ketoacidosis (DKA) with the use of sodium–glucose cotransporter 2 (SGLT2) inhibitors, including Invokana, Invokamet, Farxiga, Jardiance and others.
Diabetic ketoacidosis is a potentially life-threatening complication of diabetes that occurs when blood acids called ketones skyrocket to dangerous levels. The condition requires prompt medical treatment and has sparked concern about the hazardous nature of sodium–glucose cotransporter 2 drugs in the treatment of type 2 diabetes – a chronic and progressive disorder that affects some 300 million people.
Report says DKA is detectable and preventable
However, by providing physicians with information about ketoacidosis risk factors, Julio Rosenstock and Ele Ferrannini suggest that DKA may be detected early before serious side effects manifest. The doctors published their report in the medical journal Diabetes Care, in which they state that diabetic ketoacidosis is predictable because the "persistent glycosuria induced by SGLT2 inhibition sets off a sequence of metabolic changes," and is thus preventable.
According to the researchers' data, most reports of DKA in patients taking SGLT2 inhibitors were associated with the following factors:
History of alcohol intake
Current illness
Reduced fluid or food intake
Misdiagnosed with Type 2 diabetes rather than Type 1
One of the most worrisome Invokana side effects, diabetic ketoacidosis typically presents with symptoms including nausea, vomiting, fatigue, abdominal pain, confusion, excessive thirst and frequent urination.
The doctors state that if patients encounter symptoms such as nausea and vomiting or even mild fatigue—particularly after alcohol consumption or a drop in insulin dose—they should seek immediate medical treatment to prevent the onset of DKA . This may be accomplished by a rapid dose of insulin therapy, bumping up fluid intake and eating carbohydrates as the ketosis resolves.
SGLT2 inhibitor side effects may be avoided
The potential connection between SGLT 2 inhibitors and the onset of diabetic ketoacidosis has been worrying for many patients who fear that Invokana risks may outweigh the benefits.  Those who have already been hospitalized for DKA and are considering legal recourse may pursue litigation on the grounds of strict liability and failure to warn.
Serious safety concerns with SGLT2 inhibitors may stoke litigation in the near future, though drug makers have yet to report any Invokana lawsuits in the United States.
Plaintiffs in such cases may demand compensation for lost wages, medical bills, emotional trauma, pain and suffering, reduced capacity to earn, loss of consortium and other non-economic damages.
About Invokana
On March 29, 2013, the FDA approved Invokana, making it the first drug in its class to reach U.S. consumers. Manufactured by Janssen Pharmaceuticals, a unit of Johnson & Johnson, Invokana is prescribed to Type 2 diabetics to help reduce blood sugar levels in conjunction with a healthy diet and exercise. The once-a-day pill may also help patients lose weight, an unintended yet welcome side effect.
Other published side effects of Invokana include:
Kidney problems
Hyperkalemia – high concentrations of potassium in the blood
Hypoglycemia or low blood sugar