Invokana Targeted in Canadian Class Action Lawsuit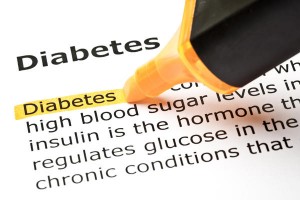 Already the subject of increasing controversy in the United States, next generation diabetes drug Invokana is now the target of a newly-filed class action lawsuit in Canada. Filed at the Ontario Superior Court of Justice, the lawsuit alleges that Jannsen's treatment for Type 2 diabetes poses a serious risk of kidney damage or death to patients taking it.
Facts underlying Canadian Invokana lawsuit
According to the statement of claim in this class action lawsuit, Scarborough, Ontario resident Rosalba Joudry took Invokana for a period of eight months to treat her Type 2 diabetes, but decided to stop using the medication after viewing an advertisement on American television discussing class action Invokana litigation in the U.S. Once Joudry ceased treatment with Invokana, she underwent additional testing, which revealed her to be suffering from kidney failure.
The complaint in this case is seeking in excess of $1 billion in damages and is filed on behalf of unspecified numbers of other Canadian patients thought to have suffered harm as a result of using the medication. The plaintiff accuses pharmaceutical giant Jannsen, Inc. of failing to conduct appropriate testing of Invokana and failing to sufficiently alert physicians and the public to the possibility of serious side effects.
The plaintiff's lead attorney is also advocating for the removal from the Canadian market of Invokana, which received Health Canada approval in May of 2014.
Class action lawsuit adds to Invokana controversy
Concern has grown over Invokana side effects, including the potential risk of serious kidney damage and death in Type 2 diabetes patients, and litigation in the United States continues to take shape. In May, the U.S. Food and Drug Administration alerted the public that Invokana and other drugs known as SGLT2 inhibitors may boost patient risk of ketoacidosis, a hazardous condition in which high levels of acid accumulate in the blood. Individuals suffering from this condition are often in danger of lapsing into a comatose state or suffering rapid decline and death.
Given the quick onset of ketoacidosis that can occur in Type 2 diabetics, it is essential for such individuals to remain vigilant about the specific hallmarks of the condition, which include:
Marked fatigue
Unusual thirst
Frequent need to urinate
Abdominal discomfort
Nausea
Vomiting
Difficulty breathing
Immediate medical attention is crucial to achieving optimal outcomes among those stricken with ketoacidosis, and in its absence, the results can be dire.
SGLT2 diabetes drug lawsuits on the rise
American and Canadian plaintiffs alike are in the process of building lawsuits related to their use of SGLT2 diabetes medications such as Invokana. Those who ultimately file suit will likely allege fraudulent misrepresentation on the part of drug makers concerning the benefits and true risks of the treatments and also argue that had they been fully informed about the dangers of the drugs, they would have opted for one of the many existing medications designed to address their condition.
Though the eventual volume of lawsuits resulting from Invokana, Farxiga and similar drugs remains uncertain, the immense early popularity of these medications suggests that it could grow to become quite substantial.