FDA Updates Invokana Label Regarding Bone Fracture Risk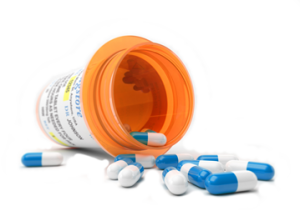 The U.S. Food and Drug Administration (FDA) has released a new drug safety communication regarding Invokana and Invokamet (canagliflozin). The safety announcement, which was released on September 10, 2015, adds a new warning to the drug's label and updates the adverse reactions section with regard to the risk of bone fractures.
The previous label information already warned patients of the possible increased risk of bone fractures; however, the new warning is born of the evidence from several clinical trials.
Invokana and risk of bone fractures
According to the FDA, "the additional data confirm the finding that fractures occur more frequently with canagliflozin than placebo." The agency further noted that it is possible to suffer fractures as early as 12 weeks after taking Invokana or Invokamet. The participants in the clinical trials who suffered a bone fracture did so after sustaining only minor trauma, such as by falling from a standing height, rather than from an elevated position.
The FDA also added new information about the possible effects on bone mineral density from the use of Invokana. When Invokana was approved by the FDA in 2012, the agency required the manufacturer, Janssen Pharmaceuticals, to perform clinical trials to establish the safety profile of the drug with respect to bone health, pediatric safety, and cardiovascular outcomes.
The bone health trial, which was conducted over two years and involved 714 elderly study participants, revealed that Invokana was associated with a greater loss of bone mineral density than the placebo. This loss of density was measured in the hip and lower spine. In its latest safety communication, the FDA announced that it required this information to be included in the adverse reactions section of the drug label.
Ketoacidosis complications
Invokana is a sodium-glucose cotransporter-2 (SGLT2) inhibitor. It is prescribed to patients with type 2 diabetes to help control levels of blood sugar, along with diet and exercise. The drug works by inhibiting the reabsorption of glucose, which allows more of it to be expelled from the body through urination. In addition to blood sugar spikes, diabetic patients must be wary of ketoacidosis.
This is a condition in which the body begins to break down fat to use for energy because it does not have sufficient levels of insulin to escort blood sugar into the cells for metabolism. Ketoacidosis can present with symptoms such as abdominal pain, confusion, lethargy, mental fog, and persistent vomiting. It may also increase the risk of life-threatening complications such as heart attack and kidney failure.
It is possible that Invokana may increase the risk of ketoacidosis in diabetics. It is thought that by blocking the reabsorption of glucose, the drug may result in excessively low blood sugar levels. However, there isn't sufficient evidence to conclusively state that there is indeed a causal relationship. More clinical studies are needed, particularly given that there are many other possible causes of ketoacidosis. These include dehydration, fasting, and infection.
Other possible risks of Invokana
All medications carry the risk of side effects, which not all patients will experience. Current labeling states that possible Invokana side effects may include dehydration, orthostatic hypotension, vaginal yeast infection, penile yeast infection, and hyperkalemia.