Study Shows Adverse Drug Side Effects Not Reported to FDA Right Away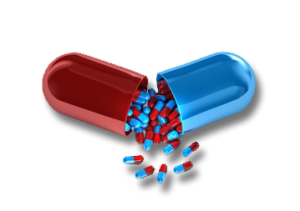 Federal regulations are currently in effect to ensure adverse events associated with prescription drugs are reported promptly to the U.S. Food and Drug Administration (FDA). However, a new analysis of adverse event reporting has discovered some drug manufacturers may be neglecting those federal guidelines, which could be putting the lives of patients at risk.
The analysis, which was conducted as a partnership between researchers at the University of Minnesota and Stanford Graduate School of Business, looked at data from the FDA's Adverse Event Reporting System between 2004 and 2014.
About 1.6 million reports were included in the analysis, which primarily came from drug companies. Results of the analysis were published as a research letter in the July 27 online edition of the journal JAMA Internal Medicine.
One in ten reports delayed
According to federal regulations, adverse events received by drug manufacturers must be reported to the FDA within 15 calendar days. However, researchers found that around 10 percent of all adverse events are not reported to the FDA within that time frame. Adverse events involving a patient death were even more delayed, with up to 12 percent of those adverse events failing to make it to the FDA within the prescribed time.
The analysis found that nearly 120,000 adverse events not involving patient death were delayed in reaching the FDA. Another 40,000 that did involve a patient's death were also delayed. In some cases, the delays were as long as many months, which could have put thousands of additional patients at risk before the side effects were known.
"Everyone wants to be sure the drugs we are taking are safe, and it is the FDA's role to make sure the drugs we're taking are safe," Dr. Rita Redberg, chief editor of the journal and professor of medicine at the University of California, San Francisco, told Health Day. "If adverse event reports are getting filed late, that means safety warnings are delayed and more people are taking dangerous drugs without knowing it."
Side effects, injuries prompt lawsuits
When patients are prescribed a drug by their physician, they expect that medication to produce the desired result. They also expect that drug to be safe and if there are any associated side effects, they want that information to be included on the drug's label. When patients are unexpectedly injured by drugs, they may have grounds for a lawsuit against the drug manufacturer.
Many drugs have fallen into this category in recent years, including medications for type 2 diabetes, such as Actos, that have also increased the patient' risk for bladder cancer. Some birth control pills (Yaz and Yasmin) have been linked to a higher risk of blood clots, while blood-thinning drugs like Pradaxa have been associated with uncontrollable bleeding.
Antidepressants like Prozac and Zoloft have been reported to cause a number of serious side effects, including birth defects when women have taken the drugs while pregnant.
Many of these drugs have been the subject of mass litigation, as patients attempt to collect legal compensation and hold manufacturers liable for alleged negligence.