New Zofran Lawsuit Alleges Heart Abnormalities Due to Drug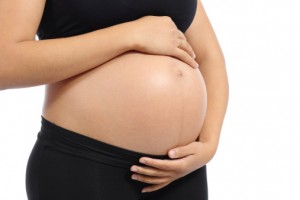 Adding to the growing docket of Zofran birth defect lawsuits is a new complaint filed in the United States District Court for the Northern District of California by a mother who alleges that her young daughter's heart malformations and resulting health difficulties are attributable to exposure to the anti-nausea drug during gestation. The complaint outlines several causes of action against drug maker GlaxoSmithKline (GSK) and seeks multiple categories of financial compensation for the harm allegedly done.
Background of Zofran birth defect lawsuit
According to the complaint, during her pregnancy, the plaintiff suffered from morning sickness and was prescribed Zofran in the early weeks of her first trimester. She continued to take the medication until the early portion of her third trimester. During her 20th week of pregnancy, it was revealed via ultrasound that her daughter had serious cardiac defects including a narrowing of the aortic arch, atrial septal defect, double right ventrical outlet and wrongly-located coronary arteries.
Since her birth, the plaintiff's daughter, now 10, has had to undergo multiple surgeries that have included an open heart procedure at 4 days old, a stenting procedure at 2 and a procedure at age 7 intended to widen the aortic arch. A fourth operation within the year may also be undertaken to address a leaky heart valve.
The complaint states that detailed research has revealed no possible genetic cause for these particular cardiac defects which the plaintiff attributes solely to the child's Zofran exposure in the womb.
Misrepresentation, fraudulent concealment alleged
The plaintiff mother in this case states that she did not become aware of the potential link between Zofran use in pregnancy and the serious heart defects suffered by her daughter until April of 2015. She argues that misrepresentation and fraudulent marketing on the part of GSK prevented her and millions of others from appreciating the dangers posed by Zofran when used by pregnant women. Had GSK been candid with the public about known risks of the medication when used in this way and conducted sufficient safety studies prior to engaging in aggressive marketing initiatives, she would not have taken the drug to treat her morning sickness.
The highly-detailed complaint outlines several recent studies linking Zofran use during pregnancy to birth defects. The research is cited in support of the allegations that GSK had a duty to inform the public about potential risks and cease marketing the drug, which had FDA approval only as a treatment for nausea in cancer patients, to expectant mothers. The complaint also points to GSK's 2012 agreement to pay sizable sums to settle charges lodged by the U.S. Department of Justice in connection with off-label marketing of drugs including Zofran as support for its claims of fraudulent and deceptive practices in relation to the medication.
Growing Zofran litigation
Having first reached the U.S. market in 1991, Zofran (ondansetron) is a drug approved by the U.S. Food and Drug Administration for the treatment of nausea and vomiting in surgical and chemotherapy patients. Though never approved for use by pregnant women suffering from morning sickness, that application has gained widespread popularity. Recent studies have suggested that the drug, when used by expectant mothers, may be linked to an increase in birth defects such as cleft lip and palate, skeletal malformations, kidney problems and heart defects.
Growing ranks of plaintiffs have begun filing lawsuits against GSK, alleging that the drug giant's awareness of potential risks dated back to 1997, that sufficient warnings were not issued and that damaging results from animal studies were deliberately concealed by the company. As in the case of the Zofran birth defect lawsuit detailed above, many plaintiffs are seeking compensation in the form of medical expenses, consequential damages, compensatory damages, punitive damages, attorney fees and interest.