Jury Awards $15 Million in Depakote Birth Defects Case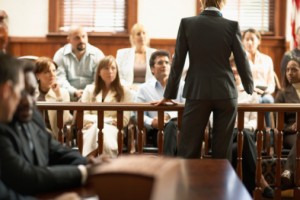 A Minnesota family filed a Depakote lawsuit against drugmaker Abbott, alleging that the defendants failed to properly communicate the serious risks of using the drug during pregnancy – which is similar to claims made in lawsuits filed with regard to the dangers of Zofran use during pregnancy.
The child, a 12-year-old girl, has been diagnosed with numerous birth defects, including spina bifida. The family's product liability lawsuit also claims that Depakote is defective in design and was not properly tested. A St. Louis jury recently agreed with the plaintiffs, finding that the defendants are liable for $15 million in compensatory damages. However, the jury award could be increased. Jurors are currently evaluating whether or not to award the family punitive damages.
Depakote associated with severe complications
Depakote (divalproex sodium) is an anti-seizure medication. It's also prescribed for the treatment of migraines and mood disorders. Depakote was approved by the FDA for the treatment of epilepsy in 1983 and for bipolar manic episodes in 1995, at which time it was widely hailed as a medical breakthrough for difficult-to-treat mania symptoms.
Unfortunately, Depakote has been linked with serious birth defects when the drug is taken during pregnancy. These include spina bifida and other neural tube birth defects.
The medication is also linked to:
Limb and skull malformations
Cleft palate
Intelligence impairment
Polydactyl (extra fingers or toes)
Atrial septal defect and other heart defects
In 2013, the FDA issued a safety announcement for a class of medications that includes Depakote. The agency warned against the use of Depakote for migraines during pregnancy, given that Depakote may lead to cognitive development delays. Currently, Depakote product information includes black box warnings for birth defects such as spina bifida, liver failure, and pancreatitis in children and adults.
Unfortunately, these warnings came too late for the Minnesota family. Details were not forthcoming about the little girl's specific medical issues; however, it is likely that she requires intensive, ongoing care. The $15 million jury award will help the family offset the cost of her medical treatments, therapy sessions, and special education.
Similar allegations made in Zofran lawsuits
In general, pregnant women are advised to exercise caution when using any medications, prescription or otherwise, during pregnancy or while breastfeeding. Many drugs have been found to cross the placental barrier and affect the developing fetus. Currently, GlaxoSmithKline (GSK) is defending claims of significant risks made by mothers who used Zofran during pregnancy to combat morning sickness.
Some of these women allege that the anti-nausea medication may be linked with their babies' diagnoses of cleft lip, cleft palate, clubfoot, septal defects and other heart defects, and craniosynotosis, or skull deformity. However, it's important to note that medical research regarding Zofran and birth defects is ongoing and largely inconclusive.
One study, which was presented at the International Conference on Pharmacoepidemiology in Montreal in August 2013, studied data from 903,207 live births. In 1,368 of these births, the expectant mothers had been prescribed Zofran during the first trimester. Among the control group not exposed to the drug, the rate of giving birth to a child with a major malformation was 3.5 percent.
The rate of major birth defects among children of mothers who took Zofran was 4.7 percent. Based on this data, the Danish researchers suggested that the use of the drug during pregnancy could be associated with a 20 percent increased risk of major congenital abnormalities.
Although several Zofran lawsuits have been filed alleging the medication is unsafe to the fetus and defectively designed, litigation is only just emerging.