Zofran Lawsuit Alleges Drug Caused Cleft Lip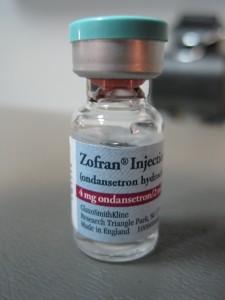 A Zofran lawsuit has been filed by an Arkansas couple claiming that use of the medication to treat the mother's morning sickness caused their child to be born with a cleft lip. The parents of the minor child filed the case individually and on behalf of their son on May 21 in the U.S. District Court for the Eastern District of Arkansas, their state of residence.
The lawsuit is one of a growing number of complaints filed against GlaxoSmithKline ("GSK") which allege that the drug, never officially approved for the treatment of morning sickness or any other ailment suffered during pregnancy, was promoted for off-label uses without sufficient testing for safety or warning regarding risk of birth defects.
Zofran birth defect lawsuit allegations
The complaint filed by the couple states that the mother was prescribed Zofran in September of 2011 during the first trimester of pregnancy because GSK promoted the drug as a morning sickness treatment. It states further that had the plaintiff "and/or her healthcare providers known of the increased risk of birth defects associated with Zofran, she would not have taken Zofran during pregnancy" and that their child would not have been born with a birth defect.
The child was born on June 1, 2012 with a partial cleft lip that required surgery three months later. The complaint states that the surgery left him with a scar that is often red and inflamed and a lip that is asymmetrical. Furthermore, sedation from the surgery caused developmental delays involving the child's walking and speaking that necessitated extensive visits to a speech therapist, developmental therapist, and physical therapist, all of which were "unduly burdensome" to the family.
The plaintiffs claim that the actions of the defendants have resulted in "severe and permanent emotional and physical pain and suffering, mental anguish, medical expenses and other economic and noneconomic damages, and will require more constant and continuous medical monitoring and treatment."
Complaint alleges insufficient testing, fraudulent marketing
The plaintiffs contend that the defendant failed "to conduct adequate testing, including pre-clinical and clinical testing and post-marketing surveillance to determine the safety risks of Zofran," that they marketed the drug as a treatment for morning sickness without testing it to determine it was safe for this use, and that they represented its use as a morning sickness treatment as safe.
Among studies linking Zofran to an increase in birth defects is a paper, published in the 2012 edition of Birth Defects Research, that found a 2.4-fold increase in the occurrence of cleft lip and/or palate among children born to mothers who took Zofran to treat morning sickness. Researchers proposed that the findings called for further study.
Zofran was approved by the FDA for the treatment of nausea associated with chemotherapy, radiation, and post-surgery recovery, but not specifically for morning sickness.