Two Women File Zofran Lawsuits Alleging Birth Defects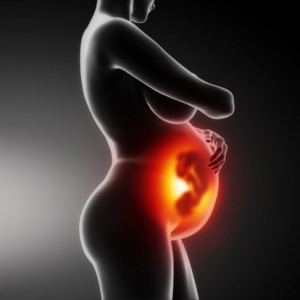 Two women have each filed a Zofran birth defects lawsuit, alleging their children experienced serious defects after the women took the drug to treat morning sickness during their pregnancies. The two lawsuits, filed in Texas and Massachusetts courts, accuse Zofran manufacturer GlaxoSmithKline of failing to reveal risks associated with the drug, while actively and fraudulently marketing Zofran as a safe morning sickness remedy.
In the complaint filed in U.S. District Court for the District of Massachusetts, the mother plaintiff states her baby developed severe, life-threatening birth defects that forced her to terminate her pregnancy. The second plaintiff, who filed her complaint in U.S. District Court for the Eastern District of Texas, asserted that although her baby survived pregnancy and birth, he now has numerous birth defects that will result in permanent disability. Both of the plaintiffs state in their complaint that they never would have taken Zofran if they had known about the alleged risks to their unborn children.
Zofran "actively promoted" off label
Each lawsuit alleges GSK specifically marketed Zofran as a morning sickness drug, even when the company knew the drug might not be safe during pregnancy. As early as the 1980s, animal studies on Zofran indicated the drug could lead to toxicity, death and defects in unborn offspring, according to the lawsuits. By 1992, the company began receiving reports of birth defects linked to use of Zofran during pregnancy, say the plaintiffs. To date, the company has received more than 200 such reports, the lawsuits claim.
The complaints claim that epidemiological studies have shown an increased risk in birth defects, including the type of defects alleged by the plaintiffs. One large study from Slone Epidemiology Center in Boston, Massachusetts, and the Centers for Disease Control and Prevention, found Zofran use in the first trimester led to a two-fold increased risk of cleft palate. A Danish study that looked at 900,000 births found a two-fold increase in heart defects as well.
"The birth defects caused by the use of Zofran by pregnant women, including Plaintiff[s], will have devastating effects upon their affected children, including serious and disabling permanent injury," both complaints state. "Studies have identified the following potential dangers when Zofran is taken in the first trimester of pregnancy: 2.37 times increased risk of cleft palate; 2 times increased risk of a heart defect; and 20 percent increased risk of any birth defect."
GSK stands by the safety of Zofran
In 2012, the U.S. Department of Justice reported that GSK pled guilty to off-label promotion of some of their drugs, including Zofran, as well as offering kickbacks to physicians who prescribed those drugs. At that time, the company agreed to pay more than $1 billion to resolve civil liabilities under the federal False Claims Act, in regards to Zofran and other drugs. GlaxoSmithKline, however, continues to deny any wrongdoing or liability in regards to these accusations and stands behind the safety of their products.
Women who believe their Zofran use has caused fetal injury are filing lawsuits against GSK, claiming the company failed to provide proper warning about the risks associated with their drug. Plaintiffs are voicing concern over the fact that GSK has not performed sufficient studies to show Zofran is safe as a morning sickness treatment. Plaintiffs are listing a number of counts against GSK, including negligence, fraud, breach of warranties and deceptive practices.