Texas Man Claims Xarelto Caused Severe GI Bleed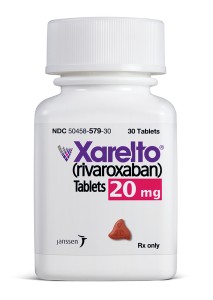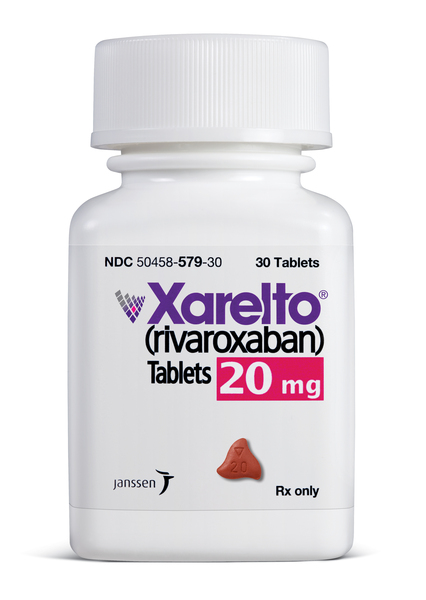 A Texas man has filed a Xarelto lawsuit against Janssen Pharmaceuticals, claiming the drug caused him to suffer a number of serious health issues.
Anthony L. Romaniello was prescribed Xarelto by his physician for atrial fibrillation on January 5, 2013. He continued to use the drug until approximately April 24, 2013 when he went to this hospital due to dizziness, shortness of breath and bloody stool. He was subsequently admitted to the ICU with gastrointestinal bleeding.
"Plaintiff suffered life-threatening bleeding and was caused to sustain severe and permanent personal injuries, pain, suffering and emotional distress as a direct result of his ingestion of Xarelto," states the claim.
Xarelto is a prescription medication used to reduce the risk of stroke and blood clots in patients with atrial fibrillation. In this condition, part of the heart does not beat properly, which can cause the formation of blood clots that travel to the brain, triggering a stroke, or to other areas of the body.
The drug is also used to treat deep vein thrombosis and pulmonary embolism and reduce the chances of reoccurrence. Additionally, Xarelto is prescribed to decrease the risk of forming a blood clot in the legs and lungs of people who have recently undergone hip or knee replacement surgery.
Plaintiff charges claims of negligence and fraud
"The running of any statute of limitations has been tolled by reason of defendants' fraudulent concealment," says the claim. Defendants, through failing to disclose, for three years, the truth about the safety and efficacy of Xarelto, to Plaintiff's physicians and/or Plaintiff, and misrepresenting Xarelto as safe and efficacious for its intended use, actively concealed from said individuals the true risks associated with the use of Xarelto drug products."
The plaintiff is suing the defendant on 11 counts, including:
Negligence
Breach of Warranty — Breach of Express Warranty
Strict Products Liability — Failure to Warn
Strict Products Liability — Design Defect
Punitive Damages
Violation of Consumer Protection Laws
Negligence — Negligent Misrepresentation
Negligence — Failure to Warn
Fraud
Negligence — Negligent Design
Breach of Warranty — Breach of Implied Warranty
Xarelto promotion misleading
On June 6, 2013, Zarna Patel, Pharm.D., a regulatory review officer at the Office of Prescription Drug Promotion and Amy Toscano, Pharm.D., RAC, CPA, team leader at the Office of Prescription Drug Promotion, wrote a letter to Roxanne McGregor-Beck, the director of Johnson & Johnson International, Inc., regarding a Xarelto print advertisement.
Patel and Toscano note that the review took place during routine surveillance of the January/February 2013 issue of WebMD magazine.
"The print ad is false or misleading because it minimizes the risks associated with Xarelto and makes a misleading claim," says the letter. "Thus, the Print Ad misbrands Xarelto in violation of the Federal Food, Drug, and Cosmetic Act (FD&C Act), 21 U.S.C. 352(n) and FDA implementing regulations. 21 CFR 202.1(e)(5)(i); (e)(7)(viii), (ix)."
The letter highlights the most serious and common risks associated with the use of Xarelto, according to FDA-approved product labeling, which states "Xarelto is indicated to reduce the risk of stroke and systemic embolism in patients with nonvalvular atrial fibrillation. There are limited data on the relative effectiveness of XARELTO and warfarin in reducing the risk of stroke and systemic embolism when warfarin therapy is well controlled."
The letter accuses the advertisement of prominently presenting various unsubstantiated efficacy claims for Xarelto. Patel and Toscano claim the presentation of the advertisement is misleading and minimizes the risks associated with the drug. They requested that Johnson & Johnson immediately cease the use of the advertisement.