Minnesota Mother Files Zofran Lawsuit Over Birth Defects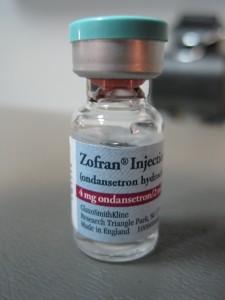 A mother of two young children has filed a Zofran lawsuit against GlaxoSmithKline (GSK) alleging that the anti-nausea medication led to both of her children's serious health problems. The Minnesota mother filed her lawsuit on behalf of herself and her minor children in the U.S. District Court for the Eastern District of Pennsylvania. She demands compensation in excess of $75,000. In her complaint, the mother claims that GSK did not conduct sufficient safety studies before marketing its drug for use in pregnant women. She further alleges that had she known of the potential for risks to her unborn children, she never would have used Zofran during pregnancy.
Minor plaintiffs diagnosed with severe health problems
Zofran (ondansetron) is a medication developed by GSK that is prescribed for the treatment of nausea and vomiting among surgery patients. It may also be prescribed to patients who are undergoing chemotherapy or radiation therapy for the treatment of cancer. Some women, including the Minnesota plaintiff, have also been prescribed Zofran to treat morning sickness during pregnancy.
While pregnant with the first child, the mother was prescribed and used Zofran beginning in the first trimester. The child was born in 2004, at which time a congenital heart defect was diagnosed. According to the Zofran lawsuit, the child's heart defect "prevented her from thriving physically and developmentally." Compared with other children her age, her growth metrics were below the fifth percentile. In 2011, the minor child underwent surgery for her heart defect.
The Minnesota mother gave birth to another child in 2006. This daughter was also born with a congenital heart defect. As with the first child, the plaintiff was prescribed and took Zofran, starting the course of medication early in her pregnancy. The second daughter's condition at birth included respiratory difficulties. She required 24-hour monitoring and was unable to breathe properly. Over time, it became apparent that the child's growth and development was cause for concern, and like the first daughter, she fell below the fifth percentile for growth in her age group.
The plaintiff claims that her use of Zofran during her pregnancy is responsible for her daughters' congenital heart defects. She further alleges that had she known the product was not FDA-approved for use specifically by pregnant women to alleviate morning sickness, she never would have used it.
Preclinical studies suggest placental transfer
This Zofran lawsuit pending against GSK cites numerous studies involving the medication. The lawsuit claims that in the 1980's, GSK was made aware or should have been made aware of the results of preclinical studies that GSK performed to evaluate the possibility of placental transfer. According to the lawsuit, the company assessed whether the drug could potentially cross the placenta to enter into a fetus. These studies were conducted on rats and rabbits, not on humans.
According to the lawsuit, one of these studies conducted by GSK, Study No. R10873, was a teratological study that involved exposing pregnant rabbits to an injection solution of Zofran. A total of 60 rabbits were exposed to Zofran at varying dosages, according to the plaintiff, and "there was a reported increase in the number of intrauterine deaths." There were also observations of maternal weight loss and developmental retardation in the offspring, the lawsuit claims.
Animal studies are not conclusive evidence of the risks to human babies with Zofran exposure, and GlaxoSmithKline continues to stand by the safety of its drug. According to the lawsuit, from 1992 to present day, GSK has received over 200 reports of birth defects among children born to mothers who used Zofran during pregnancy.