Microbial Contamination Leads to Xarelto Recall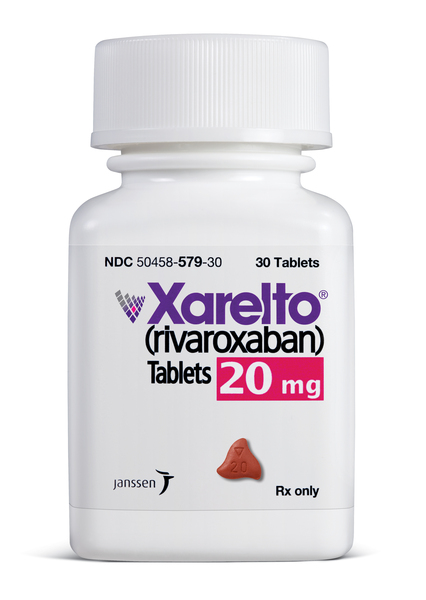 The Janssen unit of Johnson & Johnson recently announced a Xarelto recall due to the discovery of a microbial contamination. To date, information regarding the exact nature of the contamination has not been released and so far it appears that no patients have suffered an illness because of the problem. Xarelto (rivaroxaban) is a blood-thinning medication that was first entered into the stream of commerce late in 2011 as an alternative to Coumadin (warfarin).
Drug manufacturers had been looking for an alternative method of dissolving and preventing blood clots, and reducing the risk of stroke since warfarin requires regular blood monitoring and dietary modifications. However, the drug has since been linked to life-threatening side effects that have had many patients calling for a Xarelto recall.
Xarelto recall
A complaint made by a customer prompted the Janssen unit to take a closer look at a lot of the medication. It is unknown what Xarelto side effects, if any, the customer suffered before making the complaint. Upon investigating the matter, Johnson & Johnson discovered that a microbial contaminant affected 13,000 bottles of Xarelto, all of which were manufactured at a plant in Gurabo.
The Xarelto recall affects lot number 13JG2616. The bottles were marked with the designation NDC 50458-578-99 and had an expiration date of 07/16. All of the bottles affected by the Xarelto recall were sold with 15-milligram tablets and all of them are sales samples, rather than medications sold in pharmacies. Johnson & Johnson has announced that it sent alert notifications to all customers who received bottles in the affected lot.
Xarelto bleeding problems led to lawsuits
This latest Xarelto recall is certainly not the only problem the embattled pharmaceutical giant faces. Johnson & Johnson has been under fire recently because of claims that its medication is defectively designed and unsafe, possibly even deadly. Xarelto works by reducing the blood's ability to clot. This prevents blood clots from forming in the blood vessels. If blood clots break free of the blood vessels and travel to the brain, a stroke can occur. Although blood-thinning medication can be a lifesaver for individuals with atrial fibrillation and other conditions that increase the risk of stroke, Xarelto may actually cause more harm than good.
Like other blood-thinners, there is a risk of heavy bleeding with injury because of the decrease in clotting ability. However, if an individual suffers a major bleeding event, doctors are essentially powerless to stop it. A person taking warfarin who suffers from serious bleeding can be given a therapeutic dose of vitamin K, which restores the blood's clotting ability. However, an antidote or reversal agent is not available for those on Xarelto, giving rise to hundreds of reports of uncontrollable bleeding.
A growing number of patients and their family members have been filing Xarelto lawsuits against Johnson & Johnson. Many of these plaintiffs claim that the medication should never have been introduced into the stream of commerce because of the lack of a reversal agent or that the drug should have been subject to a Xarelto recall. The plaintiffs further allege that the defendants never adequately warned them of the risk of serious bleeding and potential death.