Childhood Obesity Study Linked to SSRI Pregnancy Side Effects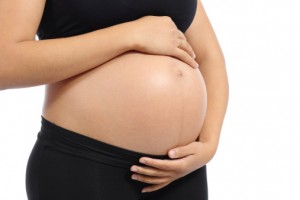 For quite some time, Selective Serotonin Reuptake Inhibitors (SSRI's) have been linked to an exhaustive array of congenital birth defects. Researchers are currently aware of SSRI pregnancy side effects including club foot and cleft palate, cranial and skeletal issues, heart defects and several other serious conditions. According to a new study, doctors are now added childhood obesity to the list – warning patients as to the potential link between Prozac use and subsequent weight gain and diabetes in the exposed child.
SSRI pregnancy side effects now include diabetes and obesity
In October 2013, a groundbreaking study appeared in Diabetes Care, a periodical dedicated to issues relating to Type 1 and Type 2 diabetes. In the study, scientist observed the effects of the powerful SSRI Prozac on animal test subjects during pregnancy, and the results revealed a startling correlation between the fetus's in utero exposure to the SSRI and subsequent liver inflammation.
The babies born to mothers given the Prozac also exhibited a buildup of fat deposits, indicating a possible link to childhood obesity in human children.
Prozac is one of the most popular and longest-selling SSRIs on the American market. The drug currently contains a Category C warning label with regard to pregnancy – indicating it may present some risks to pregnant women and babies, but extensive testing and research has not been conducted.
SSRI pregnancy side effects continue to emerge
SSRI use during pregnancy is not uncommon. In fact, many women experience an upsurge in major depression or generalized anxiety disorder during pregnancy – likely due to the sudden increase in estrogen and progesterone. However, SSRIs are increasingly linked to resulting problems for the fetus, particularly if exposure occurs during the second trimester or later.
SSRI pregnancy side effects can range from treatable to fatal, with many children experiencing more than one issue.
Researchers have linked the following birth defects to the use of antidepressants during gestation:
Cleft palate and club foot
Neural tube defects
Heart conditions, including the development of a heart with less than four chambers
Spina bifida
Omphalacele
Skeletal and skull malformations
In addition to the above-listed SSRI birth defects, children exposed to SSRIs in uteromay be at an increased risk for developmental delays or missed milestones. What's more, doctors believe antidepressants may cause the onset of seizures in children exposed during pregnancy, as well as the under-development of the respiratory system – which often requires immediate intervention upon birth.
While doctors are not suggesting women completely suspend the use of SSRI during pregnancy in every instance, researchers are fairly certain that the use of antidepressants during pregnancy could present a risk of fetal birth defects in some cases. Women are therefore encouraged to discuss these risks with their healthcare provider in light of the benefits of anti-depressants during the gestational time.
Prozac is not the only antidepressant targeted as dangerous for pregnant women. Other powerful SSRIs include Zoloft and Wellbrutrin, two widely popular brand name antidepressants prescribed nationwide.
Researchers noted that up to 20 percent of American women are prescribed antidepressants during pregnancy.