FDA Releases Updated Statement on Pradaxa Stomach Bleed Risk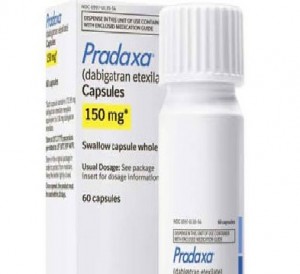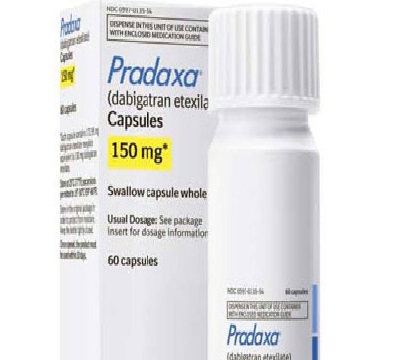 The FDA has released an updated statement on the Pradaxa stomach bleed risk, suggesting that patients taking the drug may have an increased risk of stomach bleeds, compared with warfarin.
Pradaxa is a blood-thinning medication used to decrease the risk of stroke and blood clots in patients with non-valvular atrial fibrillation. It an anticoagulant, a substance that prevents blood clots. Pradaxa is the first new treatment alternative to warfarin (Coumadin), in almost 60 years.
Pradaxa stomach bleed risk
A Pradaxa FDA warning was issued on May 13, indicating that while Pradaxa has a lower risk of causing clot-related strokes, brain bleeds, and death, there is an increased risk of major gastrointestinal bleeding compared to warfarin.
The data was drawn from a recent FDA study of more than 134,000 Medicare patients, aged 65 and older. Researchers found that Pradaxa increased the risk of stomach bleeding by 28% ─ with 34.2 incidents for every 1,000 person/years of usage. Conversely, warfarin has just 26.5 bleeding incidents.
The study also revealed that Pradaxa has just 80% of the risk of stroke compared with warfarin and only around one-third the risk of brain bleeding. The risk of heart attacks was nearly the same for both Pradaxa and warfarin, but the mortality rate of Pradaxa patients was somewhat less.
While the increased stomach bleeding risk is concerning, the FDA indicates that the benefits of the drug still outweigh the risks. No changes will be made to the Pradaxa label at this time.
In April, the FDA expanded the approved uses of Pradaxa to include the prevention of deep vein thrombosis and pulmonary embolism.
FDA receives reports of Pradaxa bleeding incidents
Pradaxa received initial FDA approval in October 2010. Approximately 272,119 prescriptions were written in the United States for the drug from October 2010 through March 2011. During this time period, 932 "serious adverse events" were filed with the FDA, including at least 120 deaths and more than 500 reports of severe, life-threatening bleeding incidents.
After taking the time to review new information on the risk of serious bleeding events linked to Pradaxa and warfarin, the FDA issued the statement below on November 2, 2012:
"The results of this assessment indicate that bleeding rates associated with new use of Pradaxa do not appear to be higher than bleeding rates associated with new use of warfarin, which is consistent with observations from the large clinical trial used to approve Pradaxa," the statement read. "[The]FDA is continuing to evaluate multiple sources of data in the ongoing safety review of this issue."
Pradaxa MDL 2385
Nearly 2,000 Pradaxa lawsuits are currently pending against Boehringer Ingelheim under multidistrict litigation in the Southern District of Illinois. MDL 2385 was established in August 2012, under the direction of U.S. District Judge David R. Herndon.
All plaintiffs accuse the defendant of failing to warn about severe and sometimes even fatal bleeding incidents with use of Pradaxa. Plaintiffs claim they were not given a sufficient warning of the potentially fatal bleeding events and doctors were not provided with an adequate reversal agent to stop the blood thinning effects of the drug.